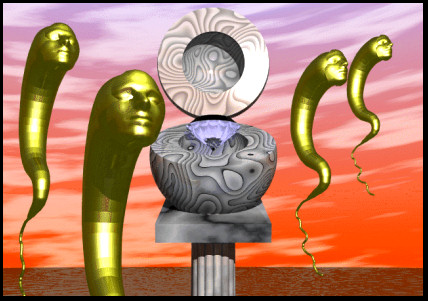 Corría 1993, y mientras se producía el desembarco definitivo de la generación M (Marihuana, McDonald's y Mtv) a la sociedad de consumo, y el mundo de la música celebraba la consolidación del grunge y del brit pop respectivamente, desatando que la prensa utilice hasta el cansancio términos como: alternativo, sónico o independiente, algo completamente diferente sucedia bajo las sombras en ese preciso momento, una corriente musical paralelamente venia cocinándose lejos del radar del rock.
Luego de probar, hasta el cliché, en infinidad de formatos, que podía ser funcional a la pista de baile, a principios de los 90's la música electrónica comenzó a incorporar un nuevo tipo de conciencia, mas intima, personal y elaborada de la mano de artistas como: The Orb, Aphex Twin, Orbital, Future Sound of London, The Irresistible Force, Richard H. Kirk, Autechre, μ-Ziq , o los comienzos de Moby (aunque cueste creerlo) por solo citar a algunos. Para muchos esta nueva corriente se conoció como IDM (Intelligent Dance Music) y rescataba elementos de la música Ambient y el Techno más experimental de Detroit.
A 20 años del lanzamiento de su álbum debut les dejo a continuación uno de mis artistas favoritos de esa refrescante corriente musical. .
The Higher Intelligence Agency - Decta